Confly is your video calling app
Confly stands out Among all video calling applications not only with a high quality and secure connection, but also with selected features to help you increase the efficiency of your meetings.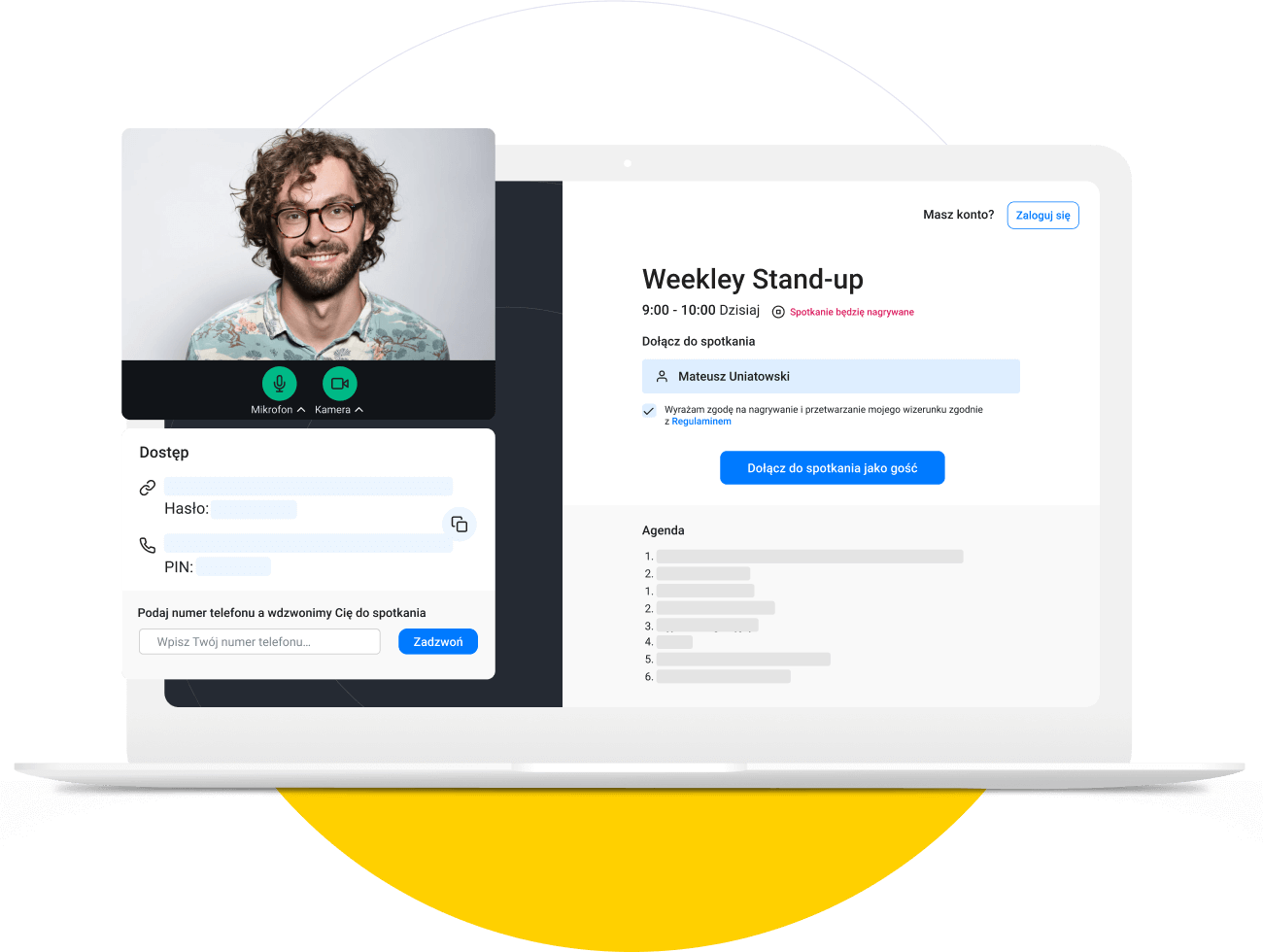 Video conferencing is just the beginning
Main Confly functionalities
Unlimited calls
Irrespective of the package, we offer unlimited 1:1 meetings. Confly Pro (and higher packages) enables unlimited meetings for more than 2 people.
HD quality
Confly meetings display in high definition, which increases the comfort of the meeting.
Joining a meeting with a link
No need to install any special program or application to start a meeting. You don't need to install anything, just click on the link.
Meeting moderation mode
Your meeting can be easily moderated. Set mute mode, cast your votes, and turn each meeting recording on or off.
Email invitations
You don't have to think about informing participants about an upcoming meeting, Confly will do it for you by sending email invitations to the meeting.
Agenda
Create a meeting agenda to shorten the actual time that a meeting lasts. Share the agenda with other participants so that anyone can follow it during the video chat.
Recording video calls
You can get up to 2 GB of storage space, depending on the package you select. If that turns out not to be enough, you can also buy additional drive space for your organization.
Drive space
W zależności od wyboru pakietu możesz posiadać nawet 2 GB miejsca na dysku. A jeśli to za mało, dokup dodatkowe miejsce na dysku dla Twojej organizacji.
Notes
Create notes during and after a meeting. Complete them with the chat history, agenda, and recordings.
Post-meeting summary emails
Send a post-meeting summary email with notes, the agenda, and recordings to keep everyone updated.
Saving chat histories
Now you don't need to copy a chat history. When the meeting is over, the chat history will be saved and waiting for you.
Share screen
Share your screen in the highest possible quality so that each participant can easily follow the content you present.