Video messenger for your business
Among all video chat apps, Confly stands out not only for its connection quality and security, but most importantly for its highly selected features that will help you make your meetings more effective.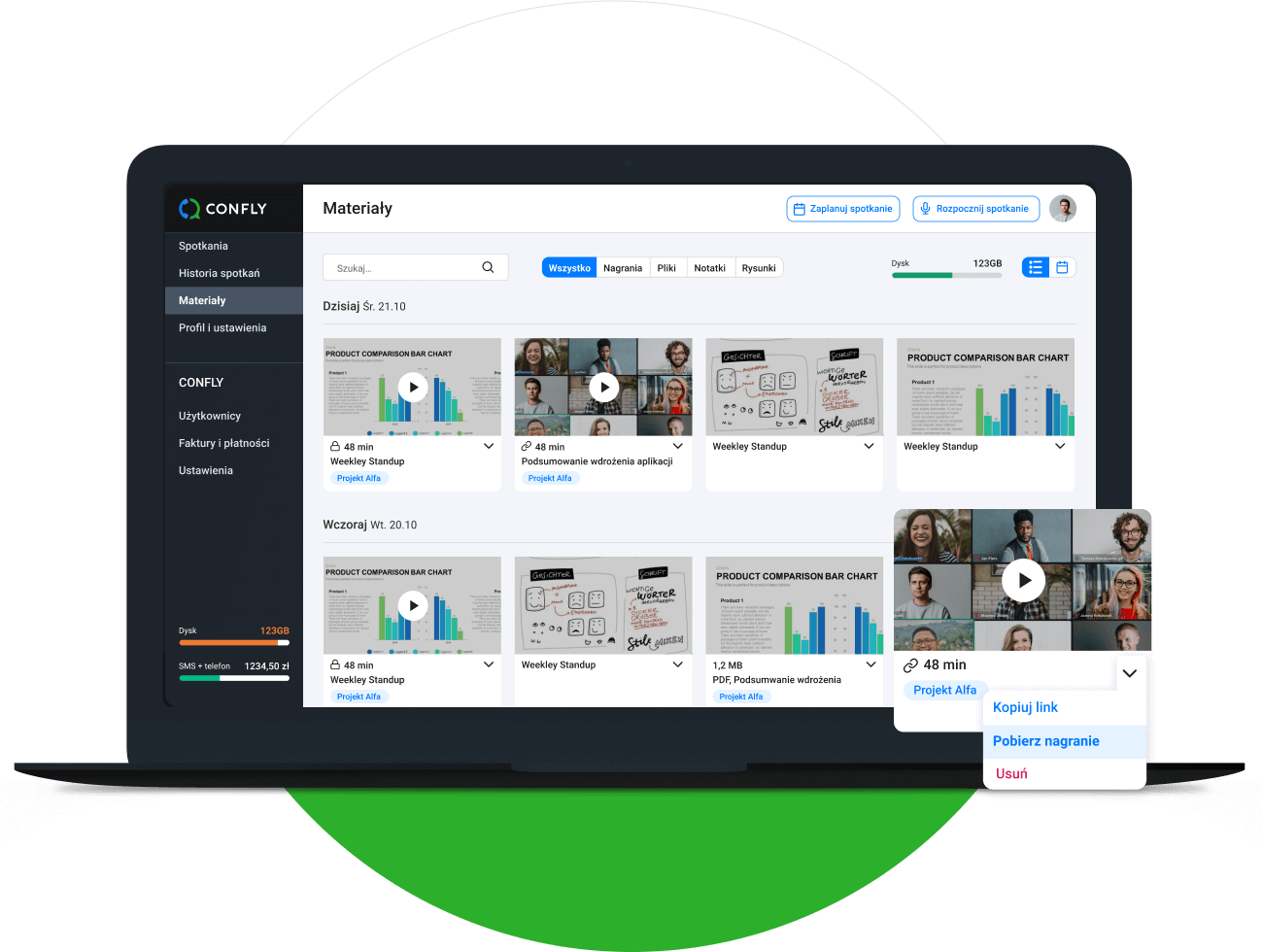 Why is the individual plan profitable?
We know that every company is different, having various requirements and expectations. Therefore, we can adjust the plan to you and your needs - we are here to make your work easier after all!

Contact us
Unlimited number of users
You only pay for active user accounts with the Enterprise option. You can decide yourself how many accounts you need.
Individual pricing
Require some additional drive space or more meeting attendees? Define what your organization needs and we will prepare an individual price for you.
Add-ons tailored to you
Get the extras that you need. Tell us what additional features you want to have in Confly and we will add them to your plan.
Even more drive space
The more meetings you hold, the more recordings and notes you may need drive space for. Now you can easily get extra storage space.
You can rely on our support
Individual consultants
At your disposal from Monday to Friday between 8am and 4pm.
Direct contact
Contact us easily via email or messenger.
Knowledge base
Coming soon to our platform.